We've been amid the COVID-19 pandemic and its effects for over 18 months now. It is rather hard to reminisce about life before then. So much has happened in these 500-odd days that they feel like a lingering dark and dreary cloud. It has been particularly hard on the socio-economically marginalised communities.
Since the pandemic struck, Makkala Jagriti has been working to ensure 12,000+ children from these communities have access to uninterrupted learning during the pandemic through online and offline means – whether in urban or rural parts of Karnataka. You can read more about it here.
Over the last year and a half, we have seen lockdowns and curfews have affected the livelihoods of our children's families. Businesses have had to shut their doors indefinitely, leaving employees in a lurch. Among the worst affected have been daily wage labourers and those in the unorganised sector. Among the most significant problems faced has been that of food security.
With the support of our donors from across the world, we at Makkala Jagriti decided to work within communities in areas with which we were familiar, identify families in need, and facilitate access to rations. During the first phase of our operation in 2020, we distributed rations to over 5,000 families in Bengaluru. We have been working towards serving at least 10,000 families in 2021 as well. Our grocery kits contain nutritious essentials, such as rice, wheat flour, cooking oil, dal (pulses), coriander powder, chilli powder, salt, sugar, turmeric, masalas, groundnuts, and so on.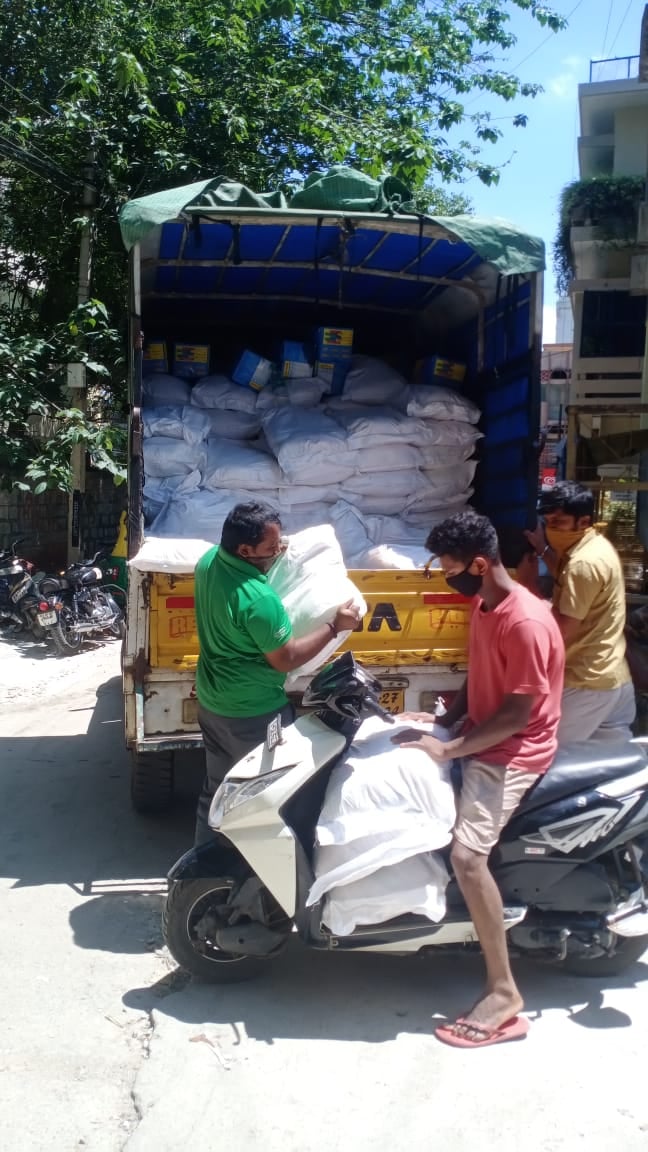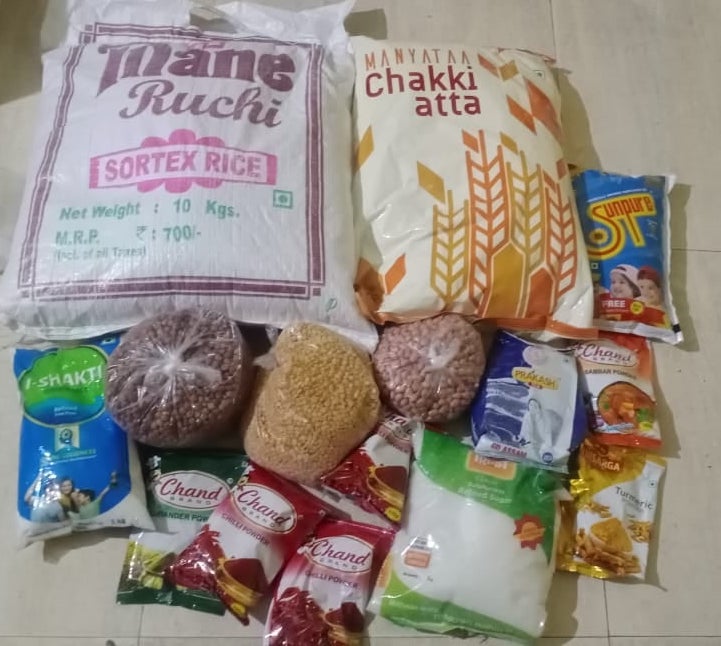 Lack of access to basic essentials continues to be coupled with the fear of the effects of the coronavirus. So while we needed to get our families access to essentials, we also needed to take steps to bring about awareness of COVID-safe behaviour, the importance of vaccines, and the whom-to-call and where-to-go bits of information, in the event of a need for assistance. We have been getting these messages across through pamphlets, messages on WhatsApp, and community Zoom calls to 12,000+ families.
This pandemic has really shown what rallying together means. Several individuals, companies, foundations, the civil society at large, and NGOs for COVID relief have rallied their resources together to support those worst affected.
Out in the field, our frontline team prepares volunteers from the community and distributes tokens on the night before distribution. The day begins a little before 6 am to ensure a smooth process – a long enough time window to ensure there is no crowding. But, at the end of it all, what matters is the relief in the eyes of our families, at least for the next four weeks.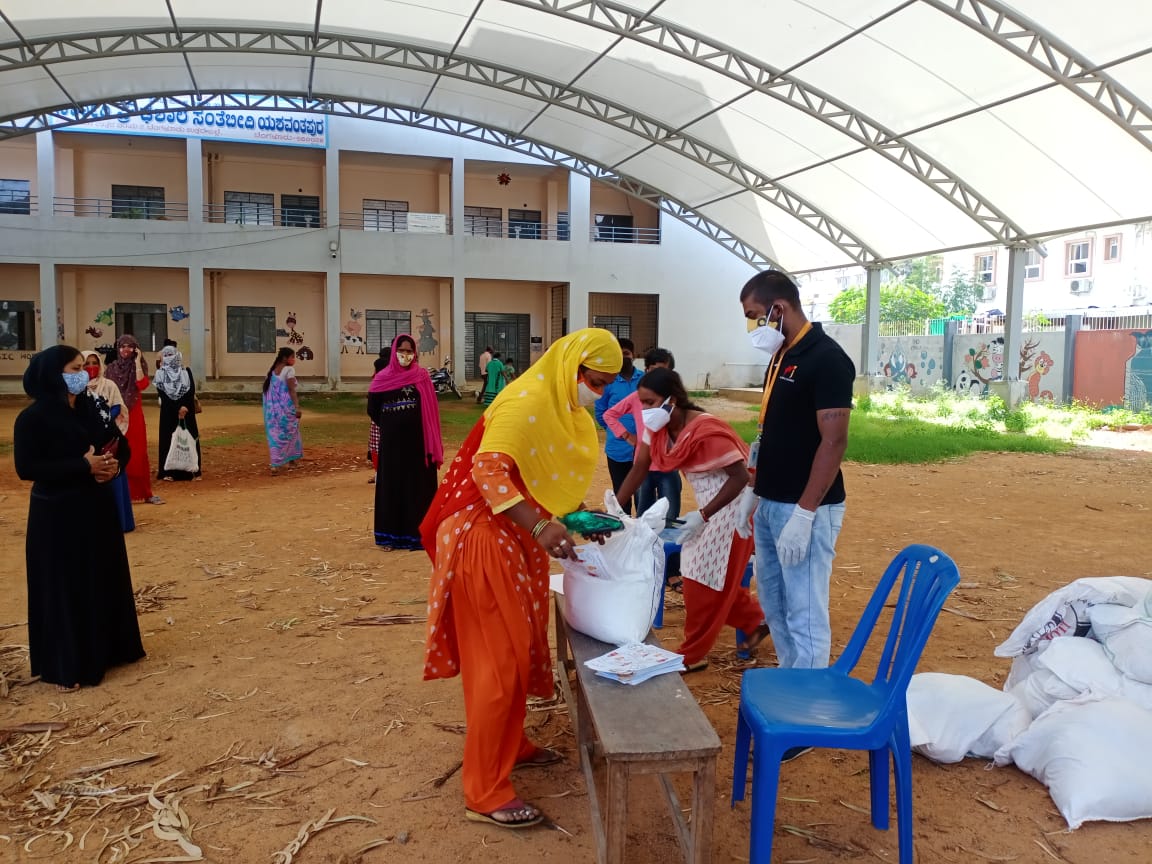 This effort is further made possible thanks to the large number of people who volunteer time from busy schedules to help NGOs in Bangalore, like us. With many hands coming together – volunteers, donors, foundations, partners – the hope that no one goes hungry during this time of crisis stays burning. After all, we are one big community, one big village – and it takes a village to raise one another through adversity and celebration.