Ushering New Opportunities for Children in Child Care Institutions
Dev (name changed) is a little boy of twelve from Koppal district in North Karnataka. Circumstances have been difficult for him. Coming from an unstable family, he spent his life as a rag-picker when Childline's frontline team rescued him. He was brought to the Government Children Home for Boys in Koppal. Disheveled and unkempt for a long time, he took his time to adjust to the new place. 
The Government Children's Home for Boys in Koppal, or Balakara Balamandira as it is called, is one of thousands of Child Care Institutions (CCIs) across the country that provide shelter to children in need of care and protection, like Dev. Children in need of care and protection are defined by the Juvenile Justice (Care and Protection of Children) Act, 2015 as children who have been abandoned by their guardians, do not have a home of their own, are physically or mentally challenged with no one to look after them or are in a vulnerable situation like working in contravention of labour laws or living under potential threat of assaults from people around them. It is estimated that between three and five lakh children live in Child Care Institutions across India, which are run by the government and NGOs. It is the responsibility of the institutions to help children reintegrate into society as they grow up – give them a chance at education and a life of dignity after that.
At the Home in Koppal, Dev appeared to have little education and would not read, write, or even show interest in any activities. He would often play truant or sit in a corner while other children engaged in other activities. Some children in the Home went to school, but Dev did not.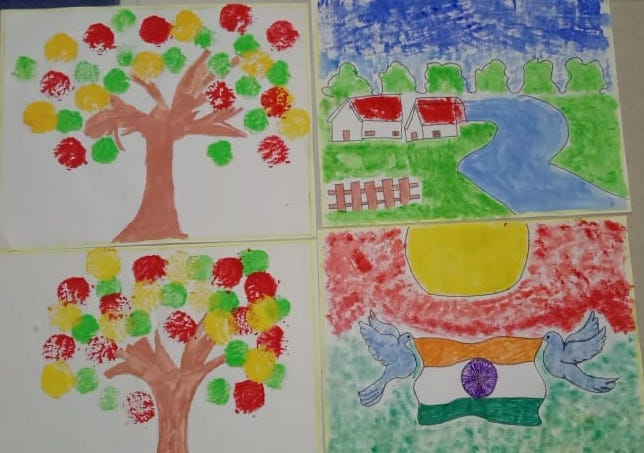 It was when the pandemic struck and the schools were closed that things began to change. The Home routine saw a change, and there were new kinds of activities that children began engaging in. There were live online classes with aerobics and dance, art and craft. Children would fill in worksheets that the Homes were receiving from somewhere. A spark of enthusiasm was set off in Dev. He began learning to read and write through the worksheets and take part in activities. Now, Dev's hand is the first that goes up when the children are asked to perform an activity. "I will do it!" is something he says frequently.
Growing up with the care and affection of their own families is always the first and best option for children and institutions are viewed as the last resort for a child to live and grow up in – with good reason. Yet, Child Care Institutions are a critical part of the Juvenile Justice system and perform the critical function of providing care and shelter to children who need the same. However, many of these institutions certainly need support in ensuring that these children get opportunities for holistic learning and development during their stay there. For a child to successfully navigate the world beyond the institution's walls, the stay has to be a positive, educative, and empowering experience. This is where Makkala Jagriti, with its mission to facilitate holistic development for children in diverse settings towards building an equitable society, comes in and plays its role.
Holistic Development at Child Care Institutions
Most Child Care Institutions are meant to be transitional homes where children stay before being reintegrated into society. These institutions, depending on their focus and nature of children that they house, provide the children with:
– Continuing education
– Psychological therapy
– Values education
– Activities for physical and mental well-being
– Training in economic sustainability
– Legal support
– Health care and medical support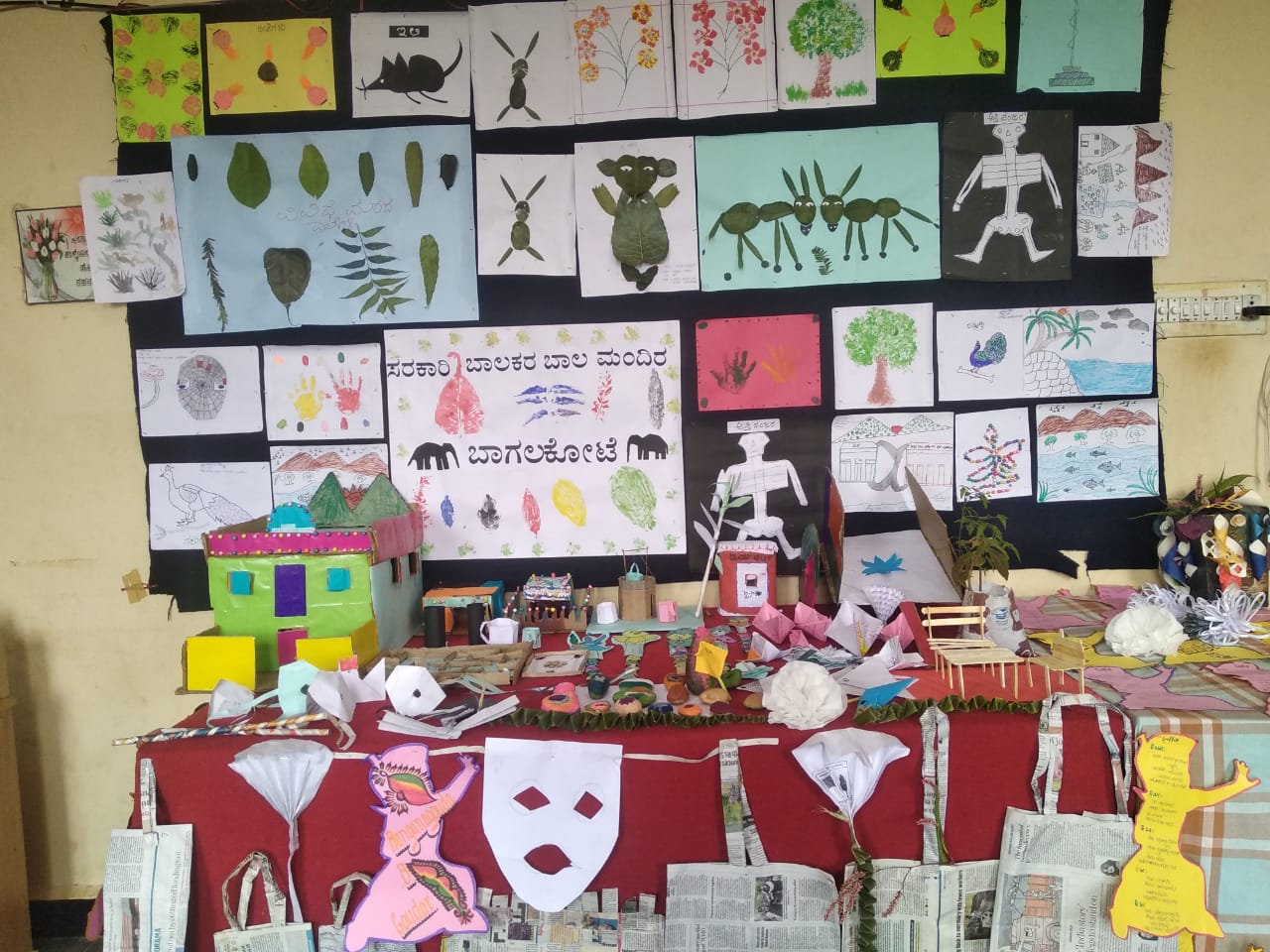 Having recognized the need to provide holistic learning to children in institutional care, Makkala Jagriti has been working with Government Children Homes for Boys and Girls since 2007. In these years, the organisation has solidified its understanding of the children's needs and the capabilities and limitations of the staff who work at these Homes.
Patience, resilience and empathy are familiar traits among the staff of Makkala Jagriti, in addition to the organisation's ethos of working in collaborations.
Makkala Jagriti's initiatives at the Homes include setting up thoughtfully designed learning centres within the institution. This approach augments formal education through activity-based learning using the SPICE model. The SPICE model is our flagship approach to facilitating holistic learning and development. It is designed to help children become more confident, develop an emotional quotient, enhance their academic performance, be mindful of their physical well-being, be creative without fear and become socially responsible citizens. SPICE stands for:
Social Development: To equip children with social skills and civic awareness.
Physical Development: To enhance children's physical and mental well-being through sports, games, and martial arts.
Intellectual Development: To build a strong foundation for Math, Science, and Language Development.
Creative Development: To enhance creative thinking through fine arts and performing arts
Emotional Development: To equip them with life skills and self-awareness.
Our work doesn't begin and end with children. We also work closely with the staff of these institutions to build their facilitation capacities, institutionalize the model, and make it sustainable.
Project Ullasa – as the initiative is called – has three major components.
(1) Sending age-appropriate activities to Children's Homes, Observation Homes, Homes for mentally challenged children and Shishumandirs (Homes for children below the age of 6)
(2) Conducting live online sessions with children on various topics of interest, including aerobics, arts and crafts, fun with science, recreational activities, and film screenings.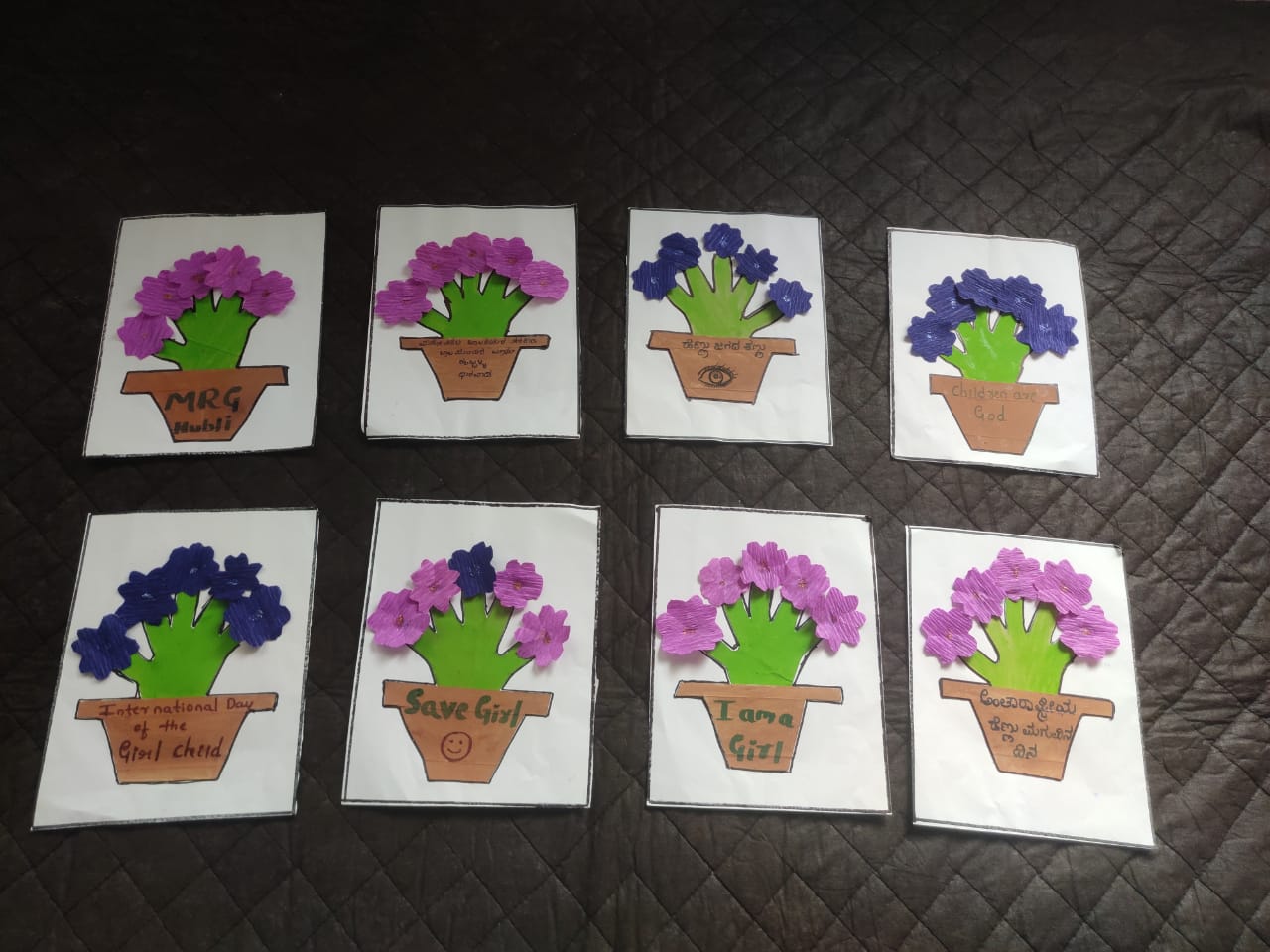 (3) Conducting activities for well-being and capacity building of the staff of Child Care Institutions. These include topics such as discovering their creative self, communication skills, child-centredness, reflection, feedback, and many others, which can profoundly impact their quality of engagement with the children in the Homes.
What is heartwarming is that there is active participation of children and staff from both Government and NGO-run institutions and a healthy appreciation of the work Makkala Jagriti has been doing with them. Project Ullasa has truly opened up new ways of connecting with children, and the opportunities for the children and us seem boundless. Before the pandemic, we provided holistic development support to just two institutions. Now, we can potentially reach nearly 1,000 Child Care Institutions (70 Government-run and 930+ Privately-run) in Karnataka through virtual avenues.
"At first, we were not sure of our capabilities in taking on such a huge responsibility of ensuring the holistic development of children at Child Care Institutions. But seeing the changes in the children motivated us to keep going. With the support of ICPS-DWCD, we are confident about building a robust pathway for reintegrating children with difficult backgrounds back into society," says Premaleela, in charge of implementing Makkala Jagriti's Holistic Development Initiatives at Government Boys' Homes.
The impact on the children that is seen is not only educational but also emotional and psychological. While we often lament that online engagement robs us of the human touch that is part of in-person interactions, children in Child Care Institutions have a different story to tell.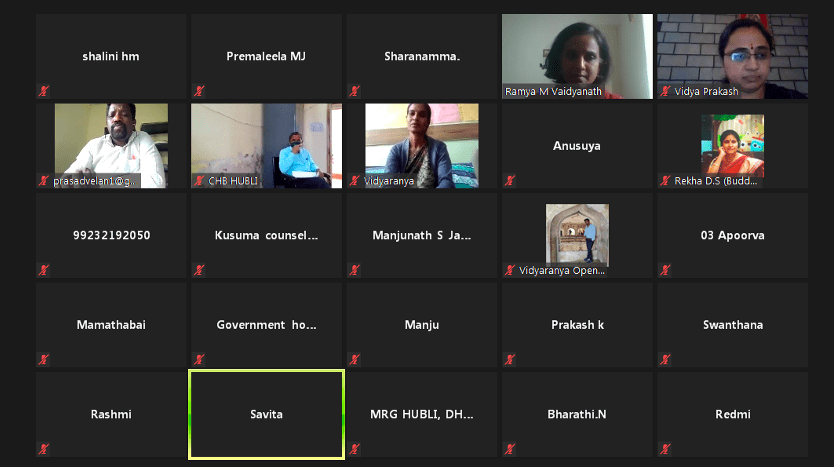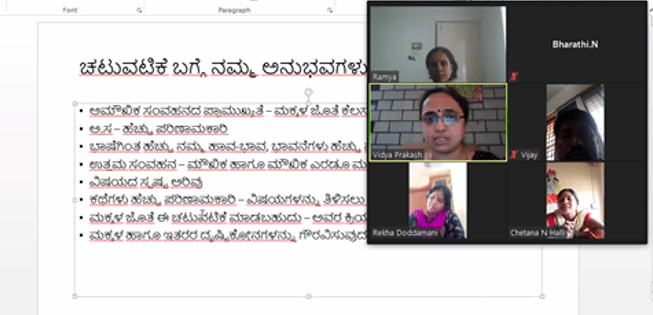 "We're extremely happy to receive these activities and participate in the online programs. When we see children in other places, it feels like they are our brothers and sisters". These are heartfelt expressions of a girl in a Child Care Institution when asked how it feels to be part of online activities. There are umpteen examples of how children have become more sociable, creative and keener to learn and absorb as a result of these activities.
Dev in Koppal is now enrolled in an age-appropriate class in school and is eagerly waiting for schools to reopen. He has already embarked on a new journey and recognizes that he is better off staying at the institution, though he sees his parents once in a while. It is a decision taken by the Child Welfare Committee of the district, in consultation with the concerned stakeholders, in the child's best interest.
Forging ahead
Makkala Jagriti's work is aligned with our mission that every child gets holistic development. Therefore, efforts are on to transform these into spaces for holistic development to supplement regular schooling. Thanks to philanthropic contributions, we can now expand our work in this area and increase our field presence in more Homes across the state. Starting July 2021, Makkala Jagriti has extended its work to cover 13 Child Care Institutions in 6 districts. We shall be adding another 13 institutions across 4 districts in 2022.
No child must lose any opportunity for a shot at empowerment because of a difficult background or a lack of appropriate adult support. Child Care Institutions are doing a yeoman service to ensure that children are shown the way to confidence, success, and happiness through their care. It is our privilege at Makkala Jagriti that we have the opportunity to support these avenues for them.