What Children, Parents and Teachers Thought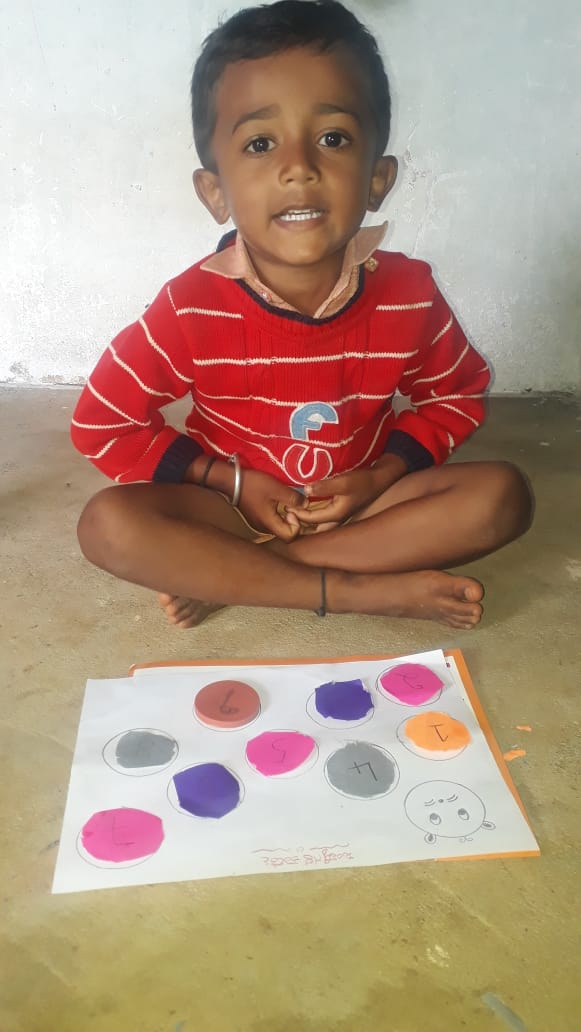 The years 2020 and 2021 so far have been challenging beyond comprehension. This holds for everybody… having to combat an unprecedented worldwide occurrence calls for a special strain of resilience.
At Makkala Jagriti, a challenge we have observed closer to home was one of uninterrupted learning. We've had to hit the ground running with measures to ensure no child was left behind, that no access to a physical school building does not mean no access to education.
With tools such as WhatsApp and YouTube readily available to most of our children, we sent them daily lesson plans and activities to keep the learning engine running. However, not all children have access to electronic devices like smartphones. For these children, we sent learning kits that included workbooks and stationery. Additionally, teachers would call on the children and make sure they were on track with the material. But crucially, one group of stakeholders had to be well-equipped to ensure the children commit to the activities while at home: the parents.
While we set out to do all this with specific objectives, it was important to understand what the parents, school teachers, and children felt about the program. We organised 23 focus group discussions on Zoom and gathered these various groups together to hear from them. There were a little over 300 respondents in all.
1) Continuous Learning with minimum disruption
This was one of the most important goals of our program to ensure that children were meaningfully engaged with a routine and in touch with learning daily through our various interventions – be it WhatsApp-based learning, phone calls, follow-ups, or community visits.
"I felt happy doing the activities that came from WhatsApp because I could not go to school, and I missed all the activities that were happening there. I could do these activities, send them to my teachers and friends, and even reach out to the MJ facilitator if I had doubts."
Parents were relieved that children were receiving online lessons, thereby ensuring that their learning was uninterrupted. They were happy to see children doing their work at home, as they were worried that prolonged time at home would lead to them wasting time. They appreciated that the children's learning continued to develop despite the school closures.
"The online activities are beneficial. Children are not idle during this break from the actual school. The learning kits are thoughtfully designed, are simple, contextual, focused on all-round development, and ensure daily engagement. The videos are also very helpful. Children are responding in unique ways; through poetry, drawing, videos, and general play."
2) Social and Emotional Well-being of Children, Teachers and Parents
Several studies show how the pandemic has impacted children and adults' social, emotional, and mental well-being. For children, trauma faced at this developmental stage can continue to affect them across their lifespan. So there was a need to focus on well-being beyond just the learning engagement.
Art Sessions, interactions on Zoom, check-in phone calls enabled parents, teachers and children to destress and know somebody was looking out for them.
The children missed going to school and playing with their friends, but they found solace in the fact that they could still see their friends and interact with them through WhatsApp and Zoom meetings. They also enjoyed that their parents were more involved in their studies and activities, bringing them closer.
Like the children, parents were relieved that children enjoyed the whole new learning process without any added pressures. They were also happy that all the activities were created taking the children's interests into account.
"I am not worried about children's well-being because Makkala Jagriti is taking care of them. The children trust them, and the friendly approach of the facilitators is very helpful in making children comfortable."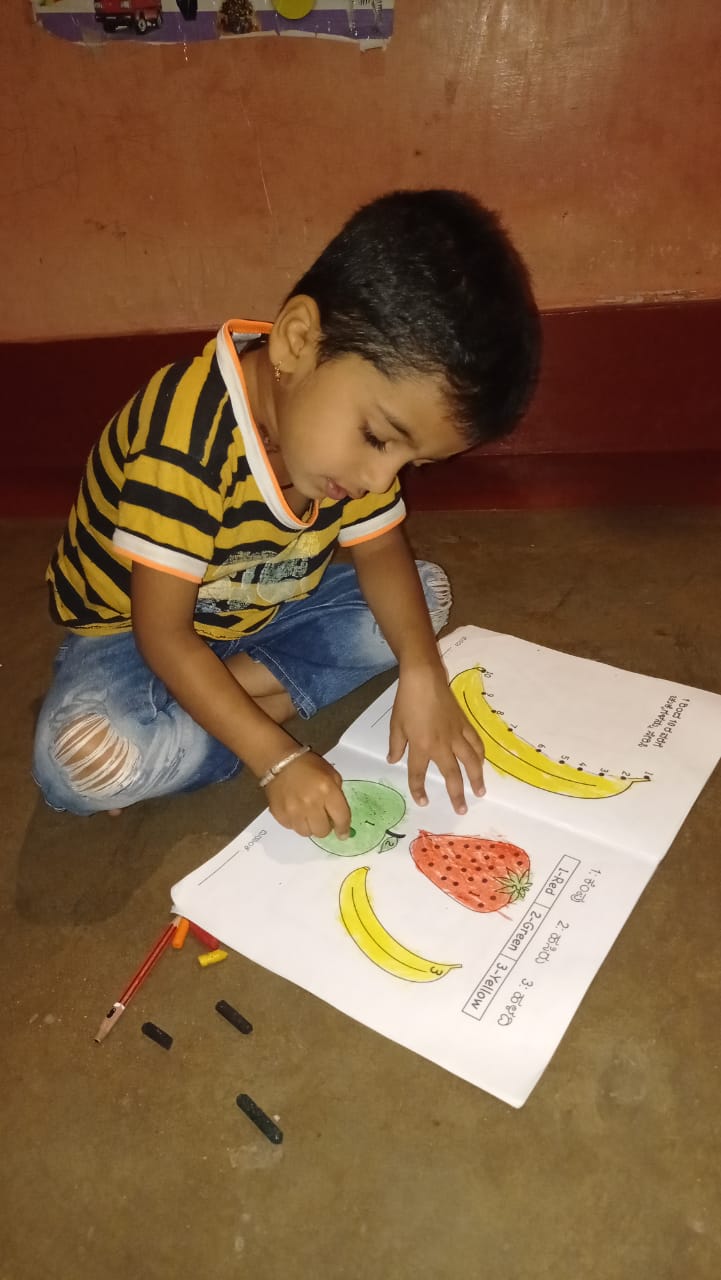 Self-Learning
This was a massive shift from the traditional schooling in government schools which only focused on Teacher-Guided Learning modalities. The pandemic ensured the children figured out new ways of learning on their own – the learning kits were designed such that the children could easily learn by themselves with little or no assistance. Learning at home opened children to find answers to questions from various sources, not just their teachers and parents.
Parents were happy to note that learning activities did not end at submission; the children continue to perform the same activity much later as well without any prompts or prods from them. Many parents noted that they learned a lot from their children themselves.
"My child is very interested in knowing what activities are coming for the day. My child also reminds me every day to show her these activities. She is very eager to do them herself."
Teachers found a whole new side of children – a more curious, resourceful and active side. Their curiosity would know no bounds, and when they were left wanting for information on how to proceed with any activity, they freely asked for help from anyone who could, without hesitation and fear of judgment. The teachers observed that the children absorbed more with such freedom to conduct activities and studies as they wanted.
Digital Learning
This is undoubtedly one of the most significant shifts brought by the pandemic – education has changed dramatically, with the phenomenal rise of the use of digital means for remote learning.
The children were excited to learn through new means, like online meetings, video calls, webinars and active participation through audio and video messages. It gave them an outlet for their creativity, something that was new to them. They learned to use technology on their own, making videos, learning how to google search, use WhatsApp or Zoom.
"Earlier, my parents would not give me their mobile phone. They would consider it a waste of time. Now, as it helps us attend online classes, they give me the phone even when I don't ask for it."
Learning through the smartphone was not confined to children alone. There were webinars for parents too, and they were guided on various new methods for learning and how they could be of support to the children during this transition process.
"Earlier, my children did not know how to use smartphones. Now they have learned everything about them. They also use them effectively for their education, instead of just playing games on them."
For many teachers, it was the first time using digital devices, let alone using them as devices for teaching. They had to learn quickly because time was of the essence, and they needed to help children catch up quickly and leave no gaps in their learning. They felt a sense of accomplishment at mastering what they needed to do with the technology and seeing children and parents equally involved in lessons.
Parental Involvement – Parents as Teacher, Friend, Facilitator 
A considerable transformation during this time has been the increase in time spent by parents with their children. Parents have been more involved in their children's learning process than ever before.
We also ensured that many of the activities created required parents and children to do it together as a team.
Children were delighted that their parents were finally sharing their mobile phones with them, and willingly too! They were thrilled at the prospect of having their parents sit with them, learn with them and teach them. In many households, particularly with fathers working longer hours outside, children are grateful to have the fathers return home and actively participate in their education.
"My father has started teaching me during the lockdown; otherwise, he would be very busy before the lockdown. Now, he has a little more time, and he uses the time to teach me."
Of the many hats a parent has to wear, a teacher is among the first. In this particular case, it was a much larger version of the hat. Parents had to go deeper into the nuances of what children had to learn while understanding their strengths and areas where they needed additional help. They were able to build this awareness through our regular interactions with them, where we guided them with the knowledge required to successfully teach their children while doing a lot of the learning themselves.
"Makkala Jagriti always takes the opinions of parents into account; how to go about doing things that are effective. That is very important for us. Wherever we have asked for an intervention, it has been as we had discussed previously."
With parents taking on the role of teachers during the lockdown, online interactions with teachers and feedback on their child's progress were a regular occurrence. Parents took great interest in attending meetings and involving the entire family in participating in activities. They were the ones who insisted on regular meetings with teachers on Zoom. The teachers also observed a sea change in communication between parents and children.
"Parents are actively involved and remind the children to complete their work. It makes our lives easier to see parents involved. Learning has not stopped, and the children are not left behind."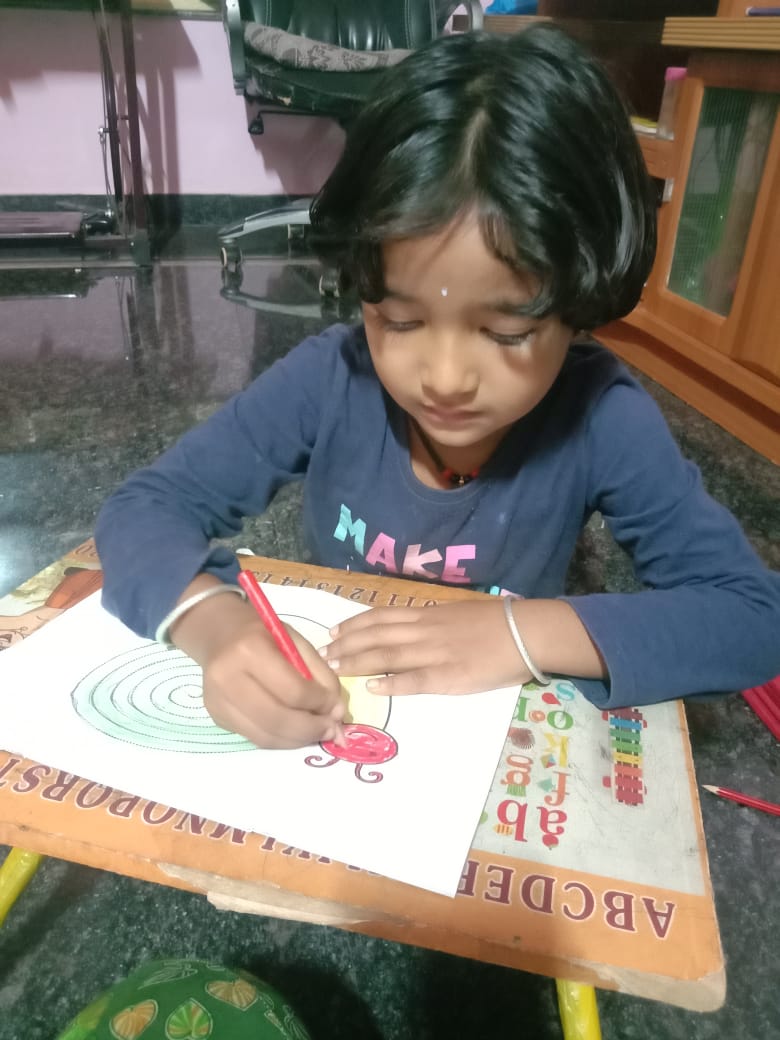 Increased Teachers' involvement 
With the possibility of one-on-one interactions with teachers, children found teachers to be far more accessible. Children were no longer hesitant to ask questions of all kinds to the teachers, and they felt their relationship with the teachers improved significantly.
"I am thrilled that I could ask my teacher's help at any point in time and that they would happily guide me through my activities."
Parents were very impressed with the quick adaptability of the teachers to the circumstances that arose as a result of the pandemic. They felt at ease knowing that the teachers have gone above and beyond to learn how to care for their students online, even without the physical interaction that usually takes place in a classroom.
"Teachers have always been available for us whenever our children needed help with studies or if we needed ideas to explain certain things better."
The teachers were happy with the support provided by Makkala Jagriti in helping children learn. They use the learning kits provided by Makkala Jagriti for the children and created activities for them while sending them across the various WhatsApp groups. Overall they felt happy that nothing got in the way of ensuring every child had equitable access to learning, and no child was left behind.
"We were apprehensive about how we were going to teach our children. But then Makkala Jagriti joined hands with us, and together we overcame all challenges in ensuring every child receives continuous education."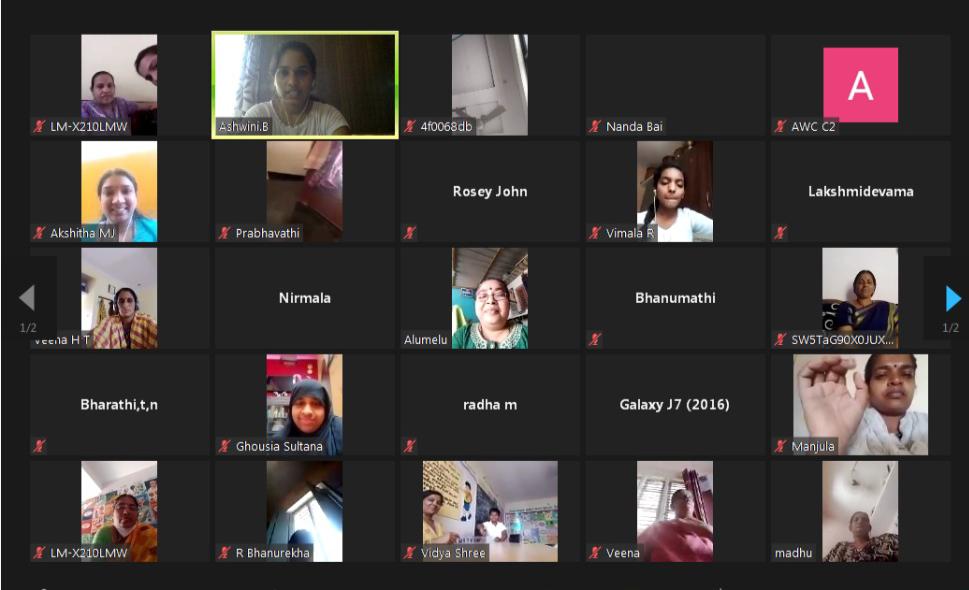 Key Takeaways
There was so much that all of them shared during the Focus Group discussions, but the key takeaways were :
Children's Continuity in Learning
Social and Emotional Well-being of children, parents and teachers
Children involved in Self-Learning
Digital Learning
Increased Parental Involvement
Increased Teachers' Involvement
Makkala Jagriti appreciates the teachers in their efforts to bring about continuous learning for children despite mitigating circumstances. We are grateful to parents who are continuously engaging with their children and involving themselves in their education. Most importantly, we are immensely proud of children whose curiosity, inquisitiveness and diligence make all the efforts worth it.
Last but not least, Makkala Jagriti's field staff have gone above and beyond to make sure all the stakeholders are comfortable with this new normal and for being accessible at any time of day to address any challenges.