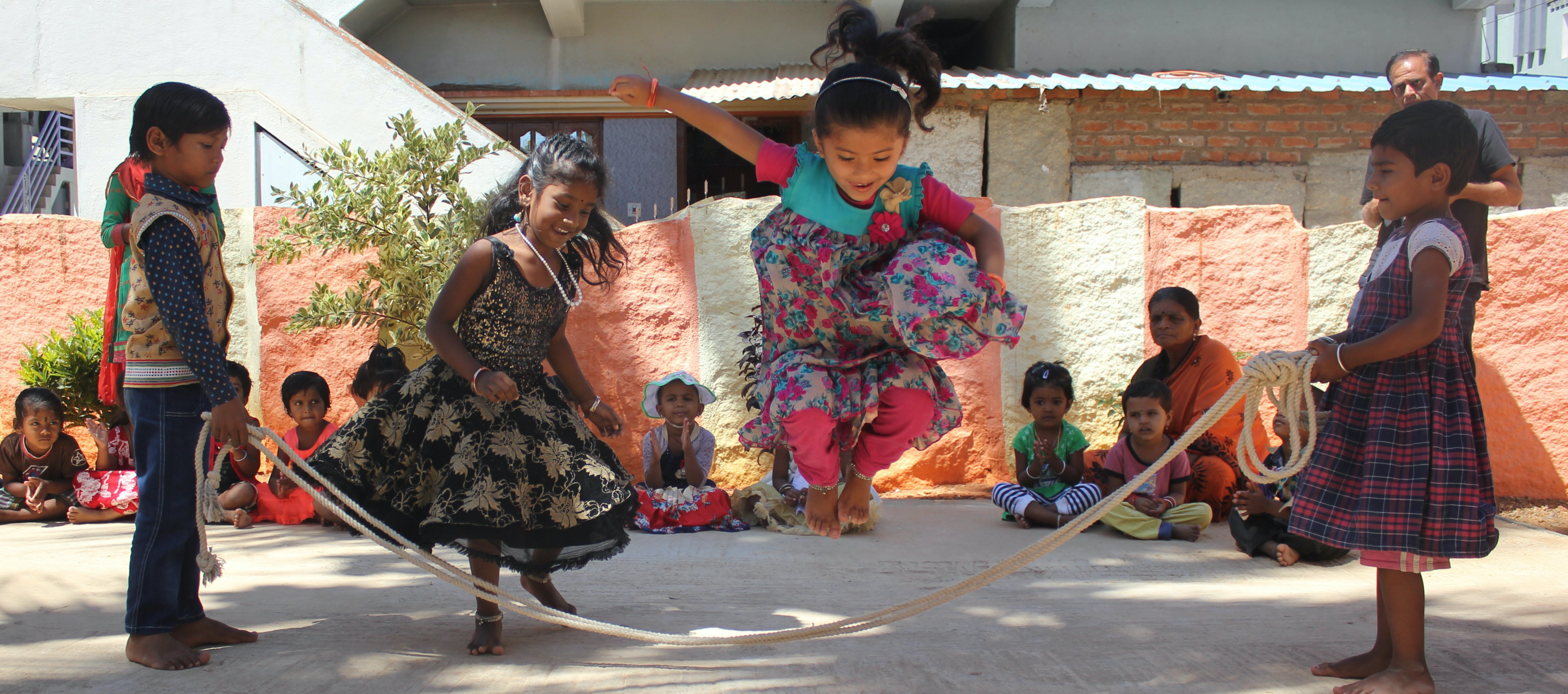 LAYING A STRONG FOUNDATION FOR LEARNING AND LIFE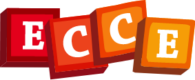 Early Childhood Care and Education (ECCE)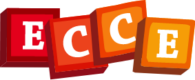 Early Childhood Care and Education (ECCE)
Evidence from neuroscience shows that 90% of a child's cumulative brain development occurs before the age of 5, indicating the critical importance of developmentally appropriate care and stimulation of the mind during early years. However, we have noticed that in most government schools and rural-poor communities, children don't receive appropriate attention at an early age, and most of them are not school-ready even by the age of six.
Makkala Jagriti's ECCE program is designed to promote the holistic development of children, including social, emotional, cognitive and physical aspects. By nurturing the inherent potential of every child, especially in rural-poor communities, we believe that ECCE can be the 'greatest and most powerful equaliser' in our society.
We started this program with direct intervention in 200+ anganwadis in Bangalore urban and rural districts. In July 2020, we partnered with the Department of Women and Child Development to expand our reach to all 66000+ Anganwadis in Karnataka through a multi-modal approach; making us one of the leading NGOs for children in the State.
We focus on improving the learning levels and school readiness in children of the 3-6 years age group. Our sustainable approach involves working with children, improving teacher skills and increasing community involvement.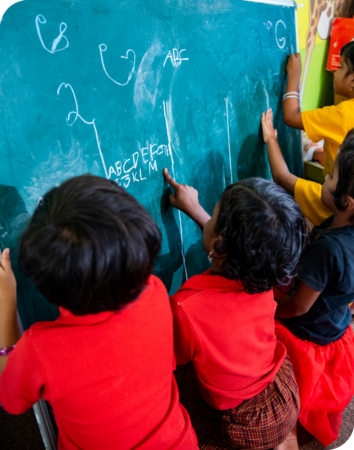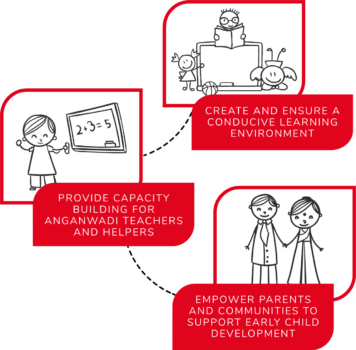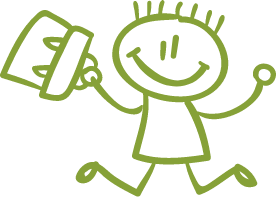 9,000+
children benefitted from
"school readiness skills"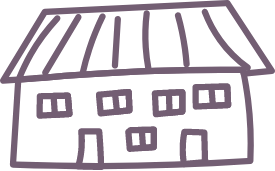 200+
Anganwadis upgraded to
create a conducive learning
environment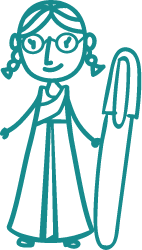 400+
Anganwadi teachers
equipped to provide quality
preschool learning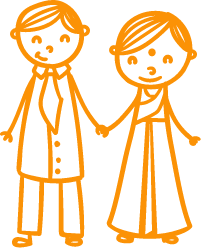 9,000+
Parents equipped to become
more involved in their child's
development
Parents, Anganwadi Teachers and Helpers, and Communities are equipped to ensure
optimal foundational learning and development in children – social, emotional, physical
and cognitive. Children become ready for formal schooling.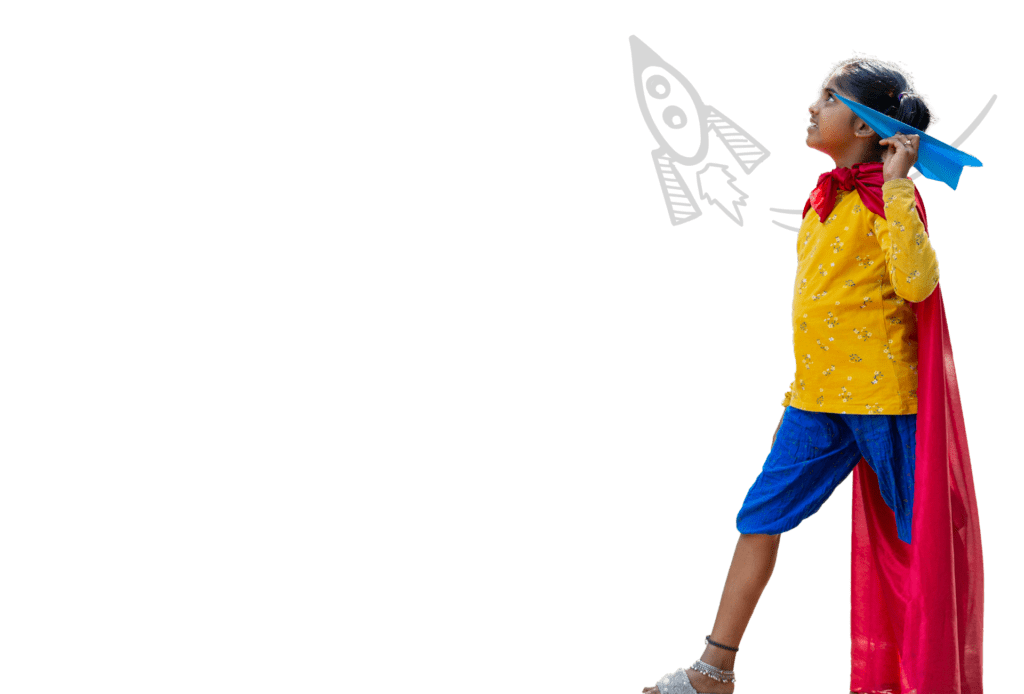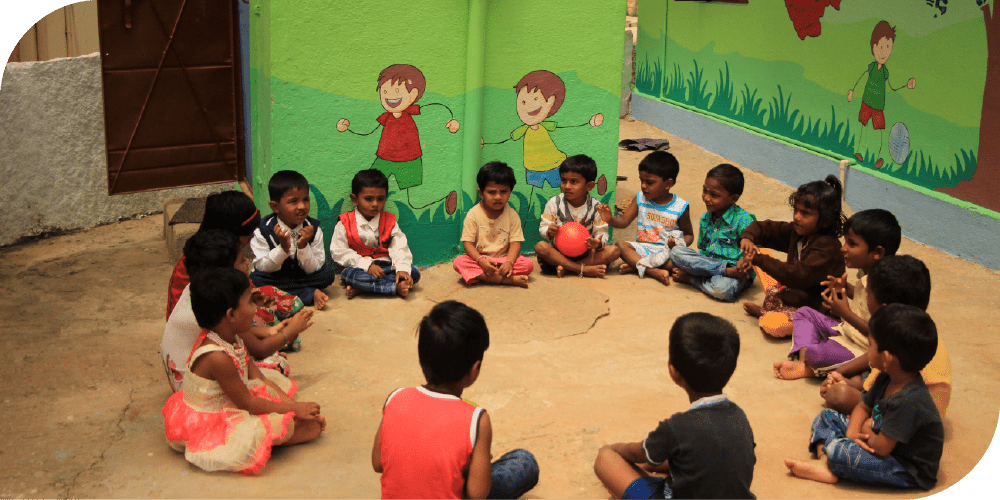 We have seen great transformation take place when parents and community members are involved in shaping learning spaces for children and understand the importance of preschool education. The Anganwadi at Katamnallur, Bengaluru, transformed from a dull space to a vibrant and colourful learning centre, where children love to visit every day and parents and community members gather to participate in various activities.
"When we started our intervention, we saw that the environment at the Anganwadi was not safe or conducive for children. Although the community could contribute to the Anganwadi's development, there was a major gap between the community, local leaders and Anganwadi teachers."
Through community celebrations and fun events, we involved community members in the Anganwadi activities. As their participation grew, their understanding about the significance of early learning and development also increased and they readily contributed to the centre's development.
"Community involvement in Anganwadi is so important. Inspired by Makkala Jagriti's work, we saw the community, parents and Bala Vikas Samithi members come together and show greater ownership towards the Anganwadi."
– Subramanya Swamy, Doddabanahalli Gram Panchayat Member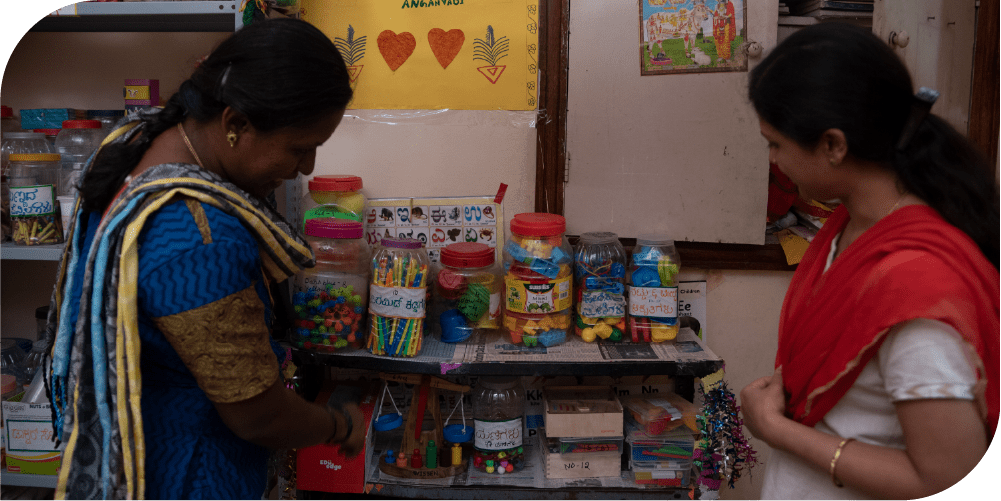 In an effort to ensure that every household in the Anganwadi community had access to child-friendly learning materials, we started a novel initiative called 'Toy Library', which allowed parents to borrow toys and learning resources for their children.
"The Toy Library has been very useful for children. Whatever we teach at Anganwadi, they can continue learning at home independently. Parents also feel more equipped to engage their children at home. No wonder, within just two months of its launch, over 100 toys were borrowed from our Anganwadi."
– Bhavya, Anganwadi teacher
The Toy Library concept was welcomed by the community and the time spent on learning at home increased!
"My child always preplans what he'd like to take home from the Toy Library. He has also become very responsible in maintaining the toys because he knows he must return them! In the past 3 months, we have borrowed 20 times already."
– Shwetha, Parent, Vijayanagara Anganwadi, Doddaballapur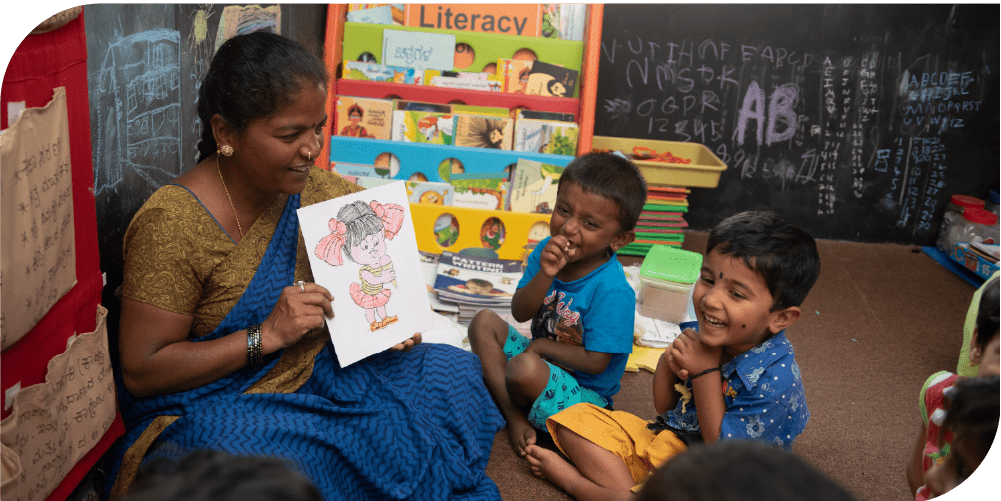 Empowered Teachers Create Better Learners
To ensure children get quality pre-school learning opportunities in the Anganwadi, we empower the teachers and helpers through enhancing their knowledge, skills and attitude towards early learning and development.
"Through Anganwadi trainings, I have changed in a positive way and gained confidence about myself – especially in terms of catering to all domains of early learning. I have even started making learning materials by myself to teach children".
– Nirmala, Anganwadi teacher, Rojipura
We train teachers and helpers on experiential learning methods that can be practiced at their centres. We also organise Mothers' Meetings and regular mentoring visits to provide on-the-job support and guidance to teachers. Anganwadi helpers are empowered to become co-teachers and have an important role in the children's learning process, thereby not confining them to just cooking and cleaning.
"I was used to just cooking and cleaning in the Anganwadi and did not do much else. However, after I attended the ECCE trainings, I realized I had a lot of potential and could engage and teach the children just like a teacher. Now, when the teacher is absent, I engage children in preschool learning activities."
– Rukmini, Helper, Jyothinagar Anganwadi
From giving little time to learning, to prioritizing pre-school learning and spending more quality time with children, Anganwadi teachers and helpers have come a long way.